Bellevue, WA real estate Housing Market: Trends & Forecasts 2023
Monday, January 2, 2023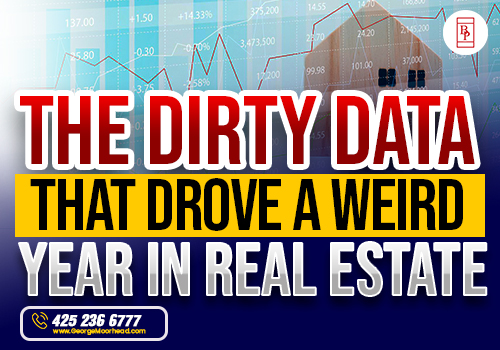 Last year was a roller coaster ride for US real estate, with interest rates reaching the 7% mark. The real estate and housing markets saw a lot of volatility and change. Future predictions are frequently challenging in the real estate industry because of the constant change. However, based on past trends, we can expect a few things in 2023. In this report, we will be looking at some of the predictions for the market in 2023 and how they might play out.
Running Seven-Day Average
As the name suggests, the seven-day average is a market trend indicator for the previous seven days. It provides information on recent events, is an excellent short-term indicator, and detects trends earlier than annual reports. Below is the seven-day running average on the 25th of December. 
New Listing   —     176
Listing Sold   —         621
Listing Pending   —        518
Back on The Market —       75
List Price Reduced     —        184
Listing Expired   —     109
List price Increased  —          29
Contingent     —     15
Listing Cancelled   —   91
Please note that, on average, 176 new properties were listed for sale over the last week. A strong indication that you should get into the Bellevue Real Estate  market is that there are 621 sales and 518 pending homes. 
Buyers should move quickly because 75 homes have been relisted just this week. Because these sellers lost the chance to sell their properties, this is significant. As a buyer, you can take advantage of this chance to see if you can find a fantastic deal for yourself because losing a potential buyer always hurts the seller. 
On the other hand, people who are looking to sell ought to seize this chance to show this buyer their property. This is a beautiful opportunity that needs to be taken note of. 
Increased Inventory
This year's stockpile has grown considerably in comparison to 2021. But you must understand that this is because mortgage rates have significantly increased this year. But given the declining mortgage rates, it is not surprising that buyers who had been delaying and are now almost done delaying are flooding the market. 
The trend will continue, and as we have repeatedly stated in previous reports, the inventory you are seeing will unquestionably find many buyers in the coming quarter. A market slowdown may not necessarily be wrong. It ensures there is no market bubble, gives the price a chance to stabilize, and keeps the market competitive for both buyers and sellers.
Home Prices Plummeted By 35.4% Across The Nation
Sales of existing homes dropped 35.4% between November 2021 and November 2022, the rapid rise in interest rates was the most significant cause behind this drop-in home buying activity. This dramatic change in the housing market also led to a significant decrease in money people could save and invest. Additionally, this decrease has a ripple effect on other parts of the economy, such as the stock market.
18,000 Layoffs
Because of the fear of recession and increasing mortgage rates, almost 18,00 employees were laid off by several companies, including Zillow, Redfin, and more. Although this was unfortunate for the people who lost their jobs, it was also a crucial move for the company. They would have faced more losses if they had kept their employees. But we are sure it would take more work for companies to make such a move.
Growing Appreciation
As the year 2022 comes to a close, it is evident that the appreciation for real estate is growing. This is due to several factors, including a growing economy, lowering interest rates, and the increasing demand for housing. This appreciation has led to increased prices and increased demand for real estate. 
As a result, real estate professionals see increased profits. They can offer more favorable terms to their customers. Decreasing interest rates are also contributing to the appreciation of real estate. These rates are lower than they were the entire year, leading people to borrow money to buy property.
Buyers Waiting On The Sidelines Should Take Action
Since they think the market needs to prepare for them, many prospective homebuyers are delaying their purchase. They should act now because the market is prepared; they need to be corrected. Home prices are more affordable than ever due to a significant increase in available inventory and a consistent decline in mortgage rates. Our advice for you is that you should seize this chance. At the same time, there is little opposition because if you don't, you will rue it when the market is inundated with buyers in the next quarter. 
The Bottom Line
The housing market underwent significant change in the previous year. Many people also hesitated to buy homes when interest rates peaked, and some lost their homes. Though the market has improved and, if properly considered, making a profit is more straightforward than it may seem, some people still have done so.
We would like to hear from you! If you have any questions, please do not hesitate to contact us. We are always looking forward to hearing from you! We will do our best to reply to you within 24 hours !