The Home Buyer's Playbook: Winning Strategies for Success
Thursday, September 7, 2023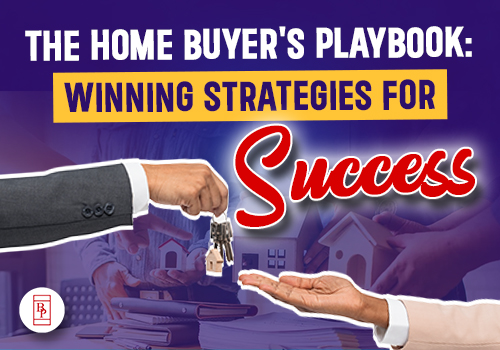 Stepping into the world of real estate, especially as a First-Time Home Buyer, can be daunting. Every decision you make is critical; any mistake can cost you thousands. But, with a carefully laid out strategy, buying your dream home can be a smooth and enjoyable journey. If you're gearing up to buy your first home, this playbook is for you. Here, we'll uncover winning strategies for success tailored for the first home buyer.
1. Educate Yourself
Knowledge is power. Before diving in, familiarize yourself with real estate terms and understand the nuances of the buying process. There are various free online resources, webinars, and workshops dedicated to educating the First-Time Home Buyer. Equip yourself with information to make informed decisions.
2. Set a Realistic Budget
Determine how much you can afford. For instance, you are investing in Washington Luxury Real Estate. Start by evaluating your monthly income, expenses, and any potential future financial obligations. You can use online mortgage calculators as a reference. Factor in costs such as a down payment, closing costs, property taxes, and insurance. Remember: just because you're approved for a certain amount doesn't mean you should spend it all.
3. Get Pre-Approved for a Mortgage
Before house hunting, get pre-approved. This gives you a clear picture of what you can afford and signals to sellers that you are a serious buyer. This can be particularly crucial in competitive markets.
4. Prioritize Your Needs vs. Wants
As a First-Time Home Buyer, it's essential to differentiate between what you need and what you desire in a home. List out must-haves, like the number of bedrooms or proximity to work. Then list nice-to-haves, like a swimming pool or a finished basement. This will help you make swift decisions in fast-paced markets.
5. Work with a Real Estate Agent
While you might think navigating the real estate maze alone can save you money, a knowledgeable agent can offer invaluable insights into market trends and negotiate on your behalf. Their expertise can be especially beneficial to a first-home buyer who might be unfamiliar with the process. For example, if you are looking to invest in Real estate in Sammamish WA, then hiring a real estate agent can get you a great deal.
6. Keep an Open Mind
While everyone dreams of a perfect home, sometimes compromises are necessary. Be prepared to adjust your expectations based on market realities. An open mind can lead to unexpected treasures.
7. A Home Inspection is a Must
Once you've zeroed in on a house, ensure you get a home inspection. This can save you from costly mistakes and potential headaches down the road. It gives an objective assessment of the home's condition and can serve as a negotiation tool.
8. Plan for the Future
Think long-term. Will the house suit your needs in 5, 10, or 15 years? Consider factors like family planning, career moves, and the potential resale value of the property.
9. Stay Calm and Patient
The home-buying process can be stressful and filled with ups and downs. It's vital to remain calm, be patient, and avoid hasty decisions based purely on emotion.
As a First-Time Home Buyer, the path to purchasing your first home is lined with numerous decisions, and while the process might seem overwhelming, equipped with the right strategies, the journey can be a rewarding one. Use this playbook as a guide, and before you know it, you'll be unlocking the door to your dream home.
We would like to hear from you! If you have any questions, please do not hesitate to contact us. We are always looking forward to hearing from you! We will do our best to reply to you within 24 hours !